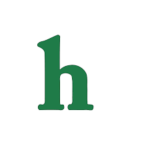 Bruce Jenner's mom says 'monster' Kris Jenner controlled her son during their marriage. Bruce's mom, Esther Jenner, is opening up about her son's marriage and his new feminine look, and she's holding nothing back.
Bruce Jenner's mom: 'Monster' Kris Jenner too controlling
According to the Daily Mail, Bruce Jenner's mom says that Kris Jenner is the controlling monster that she's often made out to be in the media and on television.
"I have to be truthful. One thing I'm not, I'm not a phony, and I get in a lot of trouble sometimes for saying it like it is," Jenner said before answering a question about whether or not Kris Jenner is a "controlling monster."
"That's accurate. I don't know why she is. I don't think she treated anybody very well. She could insult you with a big smile on her face, I know. What do you do with a person like that? You're going to avoid them if possible. She was backstabbing as far as my grandchildren were concerned, and that is something I can't stand. She's domineering — it's do it her way, or there's no way. I had very little to do with Kris. I stayed away from her as much as I could."
Bruce's mom hates his new look
Bruce Jenner's mom calling Kris Jenner a monster isn't shocking. Their strained relationship has been touched upon during previous seasons of "Keeping Up With The Kardashians," where Esther has made it clear that she doesn't like Kris.
Meanwhile, the ones who may be getting hurt by Esther Jenner's words are Bruce and Kris' daughters, Kendall and Kylie, who may feel like they're in the middle of the Jenner family war.
Just Jared reports that Bruce Jenner's mom doesn't like his new look, and hates his long hair, but did reveal that her son seems very happy in his life right now.
What do you think about Bruce Jenner's mom calling Kris Jenner a monster? Tweet us @OMGNewsDaily or leave a comment below.