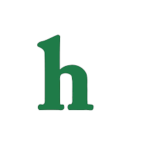 Bruce Jenner wears Spanx? According to the latest rumors, Bruce absolutely loves wearing the women's slimming undergarment, which sparked even more rumors that he's transgender and transitioning into a woman.
Bruce Jenner Spanx, Transgender rumors run wild
According to OK Magazine, Bruce has been obsessing about his looks. "He started wearing them under his suits on the red carpet, and he loved the results so much that now he wears them all the time," an insider revealed to the magazine.
Bruce Jenner's new love of Spanx has reportedly caused some problems for him within his family. Bruce's estranged wife, Kris Jenner allegedly told the couple's daughters, Kendall and Kylie Jenner, about Bruce Jenner's Spanx obsession, which angered the Gold Medal Olympian.
Kendall and Kylie Jenner's reaction
"The girls haven't stopped laughing, and Bruce was furious that Kris revealed something so private, especially with all the cross-dressing rumors. He insists the Spanx are just to hide his belly — not an excuse to wear women's underwear."
However, Bruce Jenner's Spanx rumors are just the latest when it comes to the transgender talk. Earlier this year, Bruce had his Adam's Apple shaved down, and has been growing his hair out for over a year. Jenner's fingernails are also always manicured.
What do you think about the Bruce Jenner Spanx rumors? Tweet us @OMGNewsDaily or leave a comment below.