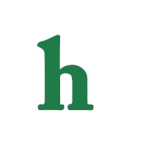 Bruce and Kris Jenner have officially filed for divorce, and according to In Touch Weekly, the end of their marriage could also mean the end of the family's reality show, "Keeping Up With The Kardashians."
Bruce and Kris Jenner Divorce Means End of 'Keeping Up With The Kardashians?'
The tabloid reveals that Bruce Jenner will be out of the after the upcoming season 10, which is understandable, as he isn't on much, and seems to hate every second of his life being filmed.
Meanwhile, Kendall Jenner has been so busy parading around catwalks all over the globe that she simply doesn't have time to film "Keeping Up With The Kardashians" anymore. Add that to the fact that Kylie Jenner seems to have a don't care attitude about most things, and you've basically counted out all the Jenners.
However, the show is called "Keeping Up With The Kardashians," and is mainly about Kris Jenner's children from her first marriage.
The Kardashian Family Ready To Move On?
While Rob Kardashian hasn't been filmed for the show in ages, he's already out, but what about Kourtney, Khloe, and Kim?
Well, as previously reported by Hollywood News Daily, Kim Kardashian's husband, Kanye West, is pushing her to quit "Keeping Up With The Kardashians" after season 10 when her contract expires. Kanye believes that Kim can focus on bigger and better things.
Meanwhile, Khloe Kardashian is rumored to be trying to work things out with estranged husband Lamar Odom, and may not want the cameras around while she's doing it.
Kourtney Kardashian is getting ready to pop out baby number three, but there's a big problem. Her longtime love, Scott Disick, has been partying hard and is seemingly more wild than ever. The couple are on rocky terms right now, and who knows what could happen in the near future.
Of course, Kris Jenner would probably do "Keeping Up With The Kardashians" until the end of time, but it may be time for the rest of her family to move on.
What do you think? Will Bruce and Kris Jenner's divorce be the end of "Keeping Up With The Kardashians?" Tweet us @OMGNewsDaily or leave a comment below.