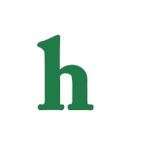 In a new clip from "Keeping Up With The Kardashians" Brody Jenner sees his step-sister Kim Kardashian basically naked, and admits to his brother Brandon and sister-in-law Leah that he was a little turned on by it.
Brody Jenner sees Kim Kardashian nearly naked
Brody and Kim are both mortified when Brody turns a corner at the place where the family is staying while vacationing in Thailand and sees Kim posing for a very sexy photo to send to Kanye West.
"Leave, leave" Kim Kardashian shouts to Brody Jenner, who is super embarrassed, and can't stop nervously laughing.
Kim and Brody's awkward moment on 'Keeping Up With The Kardashians'
Brody immediately goes to Brandon and Leah's room to recount what had just happened. "You saw Kim naked." Leah says, asking if Brody got turned on by Kim. "Maybe a half chub," he reveals before walking out of the room.
Can we say awkward? Not only did Kim Kardashian's step-brother walk in on her basically naked, but Brody Jenner also admitted to getting a bit turned on by it. (So weird!)
What do you think of Kim Kardashian and Brody Jenner's awkward moment? Tweet us @OMGNewsDaily or leave a comment below.