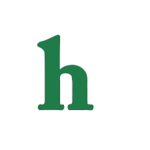 Rocker Bret Michaels treated for medical emergency in N.H.
Bret Michaels was forced to rush off the stage during his show in Manchester, N.H,. to be treated by paramedics after experiencing a medical emergency.
BMB band member, guitarist Pete Evick issued a statement regarding the Bret Michaels medical emergency stating,
"This is a message I never imagined I'd have to post. Tonight in Manchester, NH, three songs into the set Bret had me sing a song as he rushed off stage. In the nine years I've stood next to him, I've never seen a look like the one on his face as if I was a complete stranger. One of the crew returned instantly to notify me that Bret's blood sugar was extremely low."
Michael's friend and band member continued stating that Bret Michaels returned to the stage briefly explaining to fans that he was physically unable to continue with the show.
Bret Michaels latest' health emergency forces concert cancellation
"As you all know he is a health fanatic and fiercely monitors his blood sugar," Evick said. "He basically had to be dragged off the stage in his sickest of conditions. When I rushed to the bus he could barely speak, but begged me to apologize to the fans and seemed only concerned for them."
Bret Michaels is currently being treated and Pete Evick promised that he would make an updated announcement on Bret's condition as soon as possible.
Longtime Bret Michaels' fans are well aware that Bret is no stranger when it comes to medical emergencies. He has been battling diabetes since he was a child,and has come through some pretty serious life threatening traumas.
In 2010, Bret Michaels was rushed to the hospital after suffering intense stomach pains, and an emergency appendectomy was performed.
Two weeks later Michaels was rushed to the hospital, this time with an "excruciating" headache. Doctors discovered that he had suffered a massive subarachnoid hemorrhage.
The Poison frontman and now solo artist was listed in critical condition, and fighting for his life.
Michaels' battled through the medical trauma and made a fast and surprising recovery according to Dr. Joseph Zabramski who stated,
"He's just one of those lucky people" and that "he'll make a complete recovery".
Our prayers and well wishes here at HND are going out to Bret Michaels tonight for a speedy and full recovery as he battles through his latest health crisis.
Bret Michaels, 51, has two young daughters with former fiance Kristi Lynn Gibson, Raine Elizabeth and Jorja Bleu Sychak. They live in Scottsdale, Arizona.
Get well soon Bret!