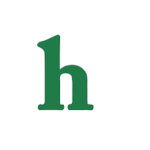 Bret Michaels Endless Love ad for the new Nissan Tough Love campaign for their commercial vans is making news for both the auto maker and the rocker who is featured covering the Lionel Richie hit.
Bret Michaels goes all out for Nissan Tough Love ad
The former hit of course has the rockers stamp on it making it an upbeat and hands down original version of the song. Bret Michaels Endless Love ad also features a sexy young female guitarist to add some added wow factor to the ad.
Nissan is featuring the Tough Love campaign and launching a full video presentation by the auto maker of the Bret Michaels Endless Love ad.
The video starts off with a group of the auto makers being taken by surprise by a hot young guitar riff by the female axe slinger and the former Poison frontman Bret Michaels serenading one of the new Nissan vans.
Bret Michaels covers Lionel Richie hit Endless Love
The Bret Michaels Endless Love ad shows how the Nissan van is tough enough to withstand a series of hardcore stress test, in the end Bret Michaels even smashes a guitar on the van, shattering the guitar and leaving no damage to the van.
In the end of the Bret Michaels Endless Love ad, of course Bret drives off into fireworks with the sexy engineer it is after all Bret Michaels, he gets the van and the girl.
Nissan North America's Fred Diaz said:
"As one of the newest nameplates in the commercial vehicle segment, we want to bring attention to the operational efficiency of our innovative, durable Nissan NV Cargo, NV Passenger and NV200 Cargo vans — but do it in a way that gets business owners' attention … Bret Michaels is a true hardcore car and motorcycle enthusiast and really took an interest in the entire development and testing process … He had a very organic understanding of the level of testing that takes place behind the secure walls of the test facility."
The Bret Michaels Endless Love van ad also underscores just how how Nissan stands behind its commercial vehicles. In June, the company began offering the best commercial van warranty in America, increasing basic limited warranty coverage from 3 years/36,000 miles to 5 years/100,000 miles, whichever comes first.
Check out the Bret Michaels Endless Love ad for the Nissan van here and let us know what you think about Bret's cover and the van below in our comment section.