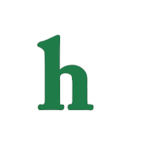 Bradley Cooper's ex-wife Jennifer Esposito is slamming him in her new book titled, "Jennifer's Way."
Jennifer Esposito slamming Bradley Cooper in new book?
The former "Blue Bloods" star doesn't officially mention Cooper by name, but does call him "funny, smart, cocky, arrogant and a master manipulator."
Jennifer Esposito writes that the man had a "mean, cold side" and "his personality could flip on a dime," seemingly speaking of ex-husband Bradley Cooper.
Esposito, who suffers from celiac disease, revealed that despite her health issues, the relationship with mostly focused on her partner. "I became very sad and I felt very alone," Jennifer wrote.
Jennifer writes about the cold relationship
"Within days, my relationship hit an all-time low, and within a week it was over," she wrote. "Abruptly, rudely, and with the exact callousness that I'd come to expect from him."
Meanwhile, Bradly Cooper has since become one of Hollywood's hottest leading men starring in movies such as "Silver Linings Playbook," "The Hangover," and "American Hustle," while Jennifer Esposito has had a rough time in her career, being fired from "Blue Bloods" for missing work, which she says was because of her medical condition.
What do you think about Jennifer Esposito allegedly slamming ex-husband Bradley Cooper in her new book? Tweet us @OMGNewsDaily or leave a comment below.