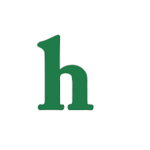 Is Indiana Jones getting recast?
Bradley Cooper is reportedly being looked at as the actor who has the best fit to replace Harrison Ford as Indiana Jones in the popular films.
Fans are anxiously awaiting the news of when the next Indiana Jones film will be added to the franchise, but if Harrison Ford, who is 72 now is it feeling the role any more there is a Hollywood rumor that Bradley Cooper has what it takes to fit the bill.
A celebrity news site called Latino Review claims that they have inside info to this subject, but nothing is set in stone either way just yet.
It has not been decided yet if the fifth Indiana Jones will feature Harrison Ford as his Jones, or if they feel it is time to replace the character with a new younger actor much like the James Bond film franchise did, to keep the franchise ball rolling for years to come.
For some time now the studio has been in talks about how to handle the "Indiana Jones 5" film plot line, but yea previous it was assumed that Ford would star in the role.
George Lucas, the producer previously stated,
"He is Indiana Jones," but the last Indiana Jones film "Indiana Jones and the Kingdom of the Crystal Skull" was released back in 2008 six years ago, and Ford very well could handle the role that he has spent decades developing.
Could Harrison Ford still rock as Dr. Jones?
"It's perfectly appropriate and okay for him to come back again with a great movie around him where he doesn't necessarily have to kick as much ass."
But, business is business and there is a time window for Harrison Ford when it comes to reprising his role, so if it does not happen the studios are prepared to recast a younger actor, possibly enter Bradley Cooper, as DR. Indiana Jones.
This is a move that would also open the door to more tales and adventures and give the franchise even more opportunity to expand.
So far, no decisions, or statements regarding "Indian Jones 5" have been made regarding the subject but the clock is ticking.
What do you think, cold Bradley Cooper bring something new and exciting to the role of Indiana Jones, or should the studio stay with Harrison Ford, or nix the entire franchise expansion?
Do you have any other suggestions for what stars could if needed fill the role of Indiana Jones?