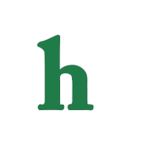 Brad Pitt humor a miss with Clooney's fiance
Brad Pitt played one of his infamous practical jokes on his pal George Clooney after hearing the news of his engagement to Amal Alamuddin, one that the future Mrs. Clooney did not find amusing.
Recent media reports reveal that Brad Pitt sent his pal a funny note to congratulate him on his engagement.
Innocent enough, not so much, Brad Pitt also sent the note with an antique horse collar wrapped a picture of George in a round acrylic case.
Pitt's note reads,
"To my friend George, who will soon have to wear one of these full time when he gets hitched. Sorry, but I couldn't find anything for the horse's other end!"
Sources close to George Clooney revealed that while George thought the joke was funny, his bride to be…Not so much.
"Clooney thought the gift was hysterical, but Amal just did NOT see the humor," a source said.
Angelina Jolie threatened by George Clooney's fiance?
Celeb street talk also alleges that Brad's finace and wife to be Angelina Jolie is not a real fan of Amal either, getting a green eyed over the attention she is now receiving.
Sources close to the celebrity A-Listers situation stated,
"Angelina's fed up with all the fuss being made over Amal.
"She's tired of pals urging her to befriend Amal because of her impressive work as a humanitarian lawyer.
"Angelina's worked hard to establish herself as THE celebrity humanitarian, but now that George has Amal on his arm, she feels threatened that she and Brad, who also does charity work, can be knocked off their pedestal," said the insider.
"Angie envisions Amal and George stomping on her philanthropic ground, and she doesn't like it one bit!"
Could it be that Angelina Jolie is feeling as if she is being pushed to the back burner by George's new girl?
Jolie, as previously reported recently revealed she is ready to step away from being in front of the camera soon,to become more involved in directing and producing, basically she is hinting that she could be retiring from acting in the near future.
Should Angelina Jolie be worried about George's gal Amal?