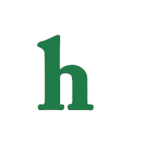 Brad Pitt's smoking bad habits
Brad Pitt may appear to be the picture of health on the big screen and is considered one of the hottest celebrities around, but he also has some bad habits that his longtime girlfriend Angelina Jolie has yet to get him to break.
Celebrity news sites reveal that Brad Pitt, 50, who is the father of six children has a couple of guilty pleasures, one includes smoking cigarettes, the other includes smoking marijuana.
Source's close to Brad Pitt stated,
"Brad still likes to smoke cigarettes and marijuana.He's a huge stoner. He tells Angie that he quit pot, but he's still the same guy he was before they met."
If the alleged habits of Brad Pitt are a problem with Angelina, it has not been enough of an issue to interfere in the couple's long running relationship and engagement.
Who is the boss at the Pitt/Jolie house?
The same insider also gave up some info on Brad and Angelina's family life revealing that when it comes to the Pitt-Jolie household it is clear that the children call all the shots.
"Their kids run the house. Those children are wild. There's constant screaming at all times of the day and night. And they are extremely messy."
If this is true then it is more than understandable that Brad and Angelina Jolie recently decided that they were in much need of a romantic kid free get away.
Brad Pitt and Angelina Jolie were recently spotted out without their kids checking into a plush Los Angeles hotel over the weekend, which is most likely much needed with the busy schedules that these two celebrity A-Listers have been keeping.
Brad Pitt is currently serving as one of the executive producers on the new ABC Studios sci-fi/fantasy Resurrection.
Do you believe Brad Pitts bad habits could cause friction in his relationship with Angelina Jolie?