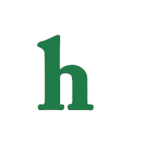 Pitt attacked by crazed man at film premiere
Brad Pitt attacked on the red carpet while signing autographs before the premiere of wife Angelina Jolie's movie "Maleficent."
Talking and signing autographs an unsuspecting Brad Pitt was attacked and punched in the face by a man named Vitalli Sediuk during the red carpet walk at the premiere of "Maleficent."
The man has been identified as none other than the irritating and dangerous Ukranian reporter Vitalii Sediuk.
Celebs hate to see this guy!
This is the same reporter who has made a name for himself irritating celebrities by invading their personal space during public events.
The reporter has been slapped by Will Smith after he attempted to kiss him during a red carpet event, his most recent celeb invasion involved sticking his face into Leonardo DiCaprio's crotch area.
Fans were just as stunned and shocked as Brad Pitt after he was attacked at Disney's El Capitan theater inn Hollywood after a man jumped the security barriers and rushing Bard Pitt.
Seduik was apprehended by LAPD but, not before he took a swipe at Brad Pitt hitting him in the face. FYI Brad Pitt attacked back taking a punch at his attacker before police hauled him away.
The man was arrested and charged with battery charges,but at this time no further details on this story are still developing…
Reports also reveal that Angelina Jolie was close by Brad Pitt's side when the attack occurred, but no one else was harmed during the bizarre attack.
Sounds as if this reporter needs to be banned from these events, and security beefed up a bit.
What do you think about the Brad Pitt attack by this reporter?