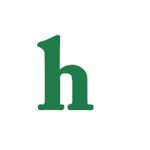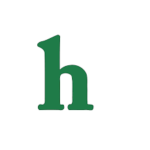 Brad and Angie shocking details revealed
Brad Pitt and Angelina Jolie are considered Hollywood royalty as far as celebrity couples are concerned, but some new deep, dark secrets have been revealed about the pair that are a little shocking to some fans.
Brad Pitt and Angelina Jolie are constantly busy juggling many roles in their lives, they are movie stars, producers, parents, spouses and lovers to name just a few. Many would think it would be extremely difficult to juggle as many roles as these two do, but they seem to make it work, and with what appears to be little stress.
Things are not as perfect as they appear for Brad and Angie
The couple have a pretty lax parenting style and as previously reported it is not Brad and Angie who run their household, it is the six children.
Sources stated;
"Those children are wild. There's constant screaming at all times of the day and night and they are extremely messy. You will find food, empty McDonald's wrappers, candy wrappers, piles of toys and clothes, even dead bugs all over the house!"
Brad seems to cope well, but he keeps his coping mechanisms hide well from Angie, friends of Brad stated that Brad is a huge stoner and really enjoys smoking his cigarettes and weed. He just keeps to himself as he does it.
Where Brad Pitt and Angelina Jolie are totally in sync in there relationship is reportedly in the bedroom as an insider says "they go at it like rabbits."
"They are very kinky and will spontaneously hook up any chance they get," the insider said. A woman who once cleaned the A-listers' jet told she was "shocked" to find an arsenal of "like, a dozen" sex toys — including vibrators and butt plugs — under the comforter.
"They're perfect for each other."
Too much information? Sounds like, but as far as winning the vote for Hollywood's kinkiest couple, in light of these personal details of Brad Pitt and Angelina Jolie, so far they are hands down the winners.
What do you think about Brad Pitt and Angelina Jollie's, dirty, sexy secrets?