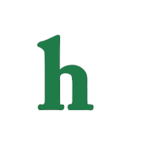 "Boy Meets World" fans are in luck. A marathon of the hit show will be airing all this week on the Disney Channel in honor of the spin-off series, "Girl Meets World."
'Boy Meets World' marathon airing on Disney Channel
New fans to the franchise, who are gearing up to watch "Girl Meets World," can watch how it all started as Cory and Topanga's love story plays out in the original series.
"Before Cory and Topanga were parents, they were kids just like you," the promo states along with some of fans' favorite clips from the early years of the show.
'Girl Meets World' will bring a new generation of fans
"Boy Meets World" is one of the best, and most beloved, shows to ever air on television. It struck a chord in the hearts of parents, teens, and children alike, and now a whole new audience will get to enjoy the funny and heartwarming series before "Girl Meets World" debuts on Disney this summer.
Will you watch the "Boy Meets World" marathon and "Girl Meets World?" Tweet us @OMGNewsDaily or leave a comment below.