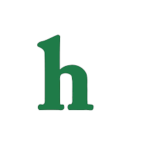 Many "Boy Meets World" fans tuned in to watch the premiere of "Girl Meets World" on the Disney Channel this weekend, and they loved it.
'Boy Meets World' fans loved 'Girl Meets World'
Although Cory and Topanga took a back seat to their daughter, Riley, and her mischievous best friend Maya, the point was made that Cory was passing the world on to his daughter.
In the pilot, Riley decides she wants to be just like Maya, a rebel.  However, Cory and Topanga are there to remind her that she's her own person, and that she should be helping Maya out of trouble, not getting in to trouble herself.
Will 'Girl Meets World' live up to 'Boy Meets World?'
Meanwhile, Riley's crush, Lucas, is good looking and confident, much like a young Topanga was, but perhaps the funniest moments from the series came from Farkle, a mini me of Minkus, who is in love with both Maya and Riley.
"'Girl Meets World' was so great. I loved it," said one viewer. " The 'Boy Meets World' tradition is continued on well," another fans tweeted.
However, fans went crazy online when Mr. Feeny made an appearance at the end of the episode. Although, he seemed to be a figment of Cory's imagination. Does this mean that Cory has carried Feeny with him after all these years, or could this hint at something else?
What did you think of the "Girl Meets World" premiere? Will it be as good as "Boy Meets World?" Tweet us @OMGNewsDaily or leave a comment below.