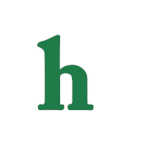 Bon Jovi fans may have just received the news that they have been dreading to hear since Richie Sambora left Bon Jovi mid tour back in April 2013.
Bon Jovi and Richie Sambora still leading separate lives
During a recent interview Richie Sambora discussed his time with Bon Jovi revealing that he had to make a choice saying,
" As a musician it wasn't fun anymore. I wasn't happy. When I had the choice between happiness and money, I chose happiness. I already have enough money."
When asked if he still had a future with Bon Jovi, Sambora stated,
" I don't think so. I was in that band for 30 years. That's a damn long time. I missed most of my life. I worked myself to death in that band. The last tour alone was 18 months. I was always there for them. I wrote almost all of the songs and produced the records. And guess how many of my guitar parts finally made it on the records? Be honest, how many guitar solos are on the recent albums? Not many. I didn't have much of a family life either. There comes a time when you ask yourself: Is it even worth it? Who am I? I was like a robot; everyday I did everything for that band. And I kept having to put up with the same old sh**…
Richie Sambora sounds bitter towards old friend and bandmate Jon Bon Jovi
This has lead many fans to now faced the fact that Bon Jovi of yesterday will never be tomorrow. If that is the case fans, how do you still feel about your rock idols.
Are you feeling forced to choose up sides between Jon Bon Jovi and Richie Sambora, or is there room in your hearts and CD collection for both?
Will you continue to jam the concert halls to hear Bon Jovi play without Richie Sambora, or are you a life and will ride out the Bon Jovi storm until death?