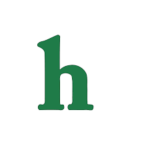 Adam Levine cell number tweeted out by Blake Shelton
Blake Shelton tweeted out Adam Levine's personal cell phone last night and it has caused The Voice judge some major headaches for sure.
Blake Shelton may have taken his fun loving, teasing and joke laying one step to far for Adam Levine last night after Blake sent out his personal cell phone number to millions of people.
Blake Shelton takes prank on Adam Levine one step to far
On Monday night before the "The Voice" Blake Shelton tweeted,
".@adamlevine… I just found the craziest thing in my phone!!! Your PERSONAL cell phone number… hope I'm not stupid enough to tweet it out," prompting Levine to reply, "I'm seriously amazed at @blakeshelton's stupidity" and ".@blakeshelton your threats are so cute."
"Ya'll! @adamlevine doesn't think I will actually tweet out his personal cell number… he's flirting with danger," later wrote Shelton, adding, "I should do it right? Who wants @adamlevine's personal cell number??"
If you are interested then, it continued on with Blake following through on his work tweeting,
"HEY EVERYONE!!! Here it is: (310) 493-7939 <– @adamlevine's CELL NUMBER! Think I'm kidding? Try calling it!! Bitch!!!"
As you can imagine Adam Levine was probably none to happy with Blake Shelton and is now going through major headaches with a constant ringing phone, and having to change his number and information.
Many fans have been thunder dialing Adam Levine's cell number in hopes of getting an answer or possibly hearing his personal voice mail. But so far with no luck, the number has been ringing a constant busy signal for hours.
Now fans are wondering just what will Adam Levine do to get back at his prankster pal Blake Shelton, wonder if Blake has already changed his number?
Stay tuned for news on the revenge of Adam Levine, think Blake Shelton is watching is back today?