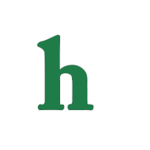 Billy Joel scared away from heroin use
Billy Joel has revealed that over the years he has not been a real angel, and when it comes to drugs he has tried some dangerous stuff, namely heroin.
The 64-year-old Piano Man hit maker claims that he only tried heroin once and that was enough to scare him away for good.
Billy Joel claims he was so wasted from the drugs that it scared him away for ever, he had such a terrifying experience that he never wanted to touch the stuff again.
Joel reveal bad expeience with the drug heroin
"This was back in the late '70s I think. We were in Amsterdam, and there was all this stuff going on, so I said, 'Let me see what this is like,' " Joel said.
"It got me so high, I didn't know how to deal with it. You just get way out, just go to another place, and you're into the blues. All you want to hear is the blues. You start drooling, and you get sick."
Billy Joel turned the terrifying experience into a 1982 song Scandinavian Skies, where he clearly makes mention the "sins of Amsterdam," and how it left him feeling "paralyzed."
The multi-award winning Billy Joel throughout his career has become the sixth best-selling recording artist and the third best-selling solo artist in the United States, and is best known for his 1977 hit album The Stranger.
Are you surprised to hear Billy Joel tried heroin?