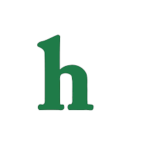 Remember Bill and Ted of "Bill & Ted's Excellent Adventure?" Well, they're coming back to the big screen.
'Bill & Ted 3' is happening
Alex Winter, who played Bill alongside Keanu Reeves, says that the movie is currently being worked on, and that there is money behind it.
It has been 21 years since the last "Bill & Ted" movie was released, "Bill & Ted's Bogus Journey," and fans of the franchise are "totally" pumped for more of the funny slackers. However, this time it will be different because the characters are 40-somethings, and may (or may not) have grown up a bit.
Alex Winter gives 'Bill and Ted 3' details
"[Bill & Ted] will be 40-something and it's all about Bill and Ted grown up, or not grown up," Alex Winter told Yahoo Movies. "It's really sweet and really f—-ing funny."
However, fans will have to wait a while before seeing the comedy duo back on their screens.
"It just takes a long time to put a movie together," Winter said. "Now we're having to build this thing in public, which is fine. I just feel bad [the fans] have to get dragged through this long, boring, protracted process."
While fans of the 80's cult films will be waiting for more updates, it does seem that (for now) the movie is happening, the cast is on board, the money is right, and the script is nearly finished, to which we say…"Excellent."
Are you excited for "Bill & Ted 3" to hit theaters? Tweet us @OMGNewsDaily or leave a comment below.