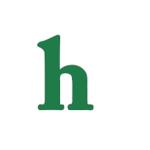 Bill Cosby is back under fire today after a 55-year-old woman by the name of Judy Huth claims that Bill Cosby sexually assaulted her in 1975 at the Playboy Mansion when she was only 15-years-old.
Cobsy under fire again
The new lawsuit was filed in an L.A. County Superior Court, with court documents revealing that Huth alleges that she and a girlfriend met Bill Cosby on a film set in 1975 and Cosby invited her and her friend to his tennis club a week later.
Huth describes arriving at the tennis club where Bill Cosby served the two minor females alcohol while they played pool. She adds that Cosby required the girls drink more beer every time he won a game of billiards.
Bill Cosby accused of sexually assaulting a 15-year-old girl in 1975
Next Huth states that Cosby took them to the Playboy Mansion where he instructed them to state that they were 19 if anyone asked them.She continues claiming that eventually she wound up in a bedroom alone with Bill Cosby where he sexually molested her.
Huth describes how Cosby attempted to put his hand in her pants before he took her hand in his and performed a sex act on himself without her consent.
Today Huth claims that she was so emotionally and psychologically damage from the event that only recently she connected her psychological damage to the incident.
This is why according to the court documents she waited all these years to come forward wit her story. So far Bill Cosby nor his reps have commented on the newest accusations.
Do you buy this woman's story, or do you believe she may be jumping on the Bill Cosby scandal train?