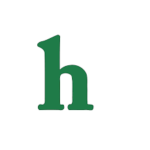 The Big Bang Theory season 8 is set to debut on Sept. 22 on CBS, and fans will see a different side of Kaley Cuoco's character, Penny, this season.
The Big Bang Theory season 8 spoilers: Penny's new look
According to CBS, Penny will adapt Kaley Cucoco's new style of the short haircut. In addition to Penny's new, more mature, look, it seems that Penny may also be getting a new job with the same company that Bernadette works for.
Howard is creeped out by Stuart
Meanwhile, in The Big Bang Theory season 8 premiere, Howard will get totally creeped out by Stuart's relationship with his mother. As fans may remember, Stuart took the job as Mrs. Wolowitz's care giver last season, and quickly became a replacement for Howard.
Sheldon's in trouble
As for Sheldon's road trip, it seems he'll run in to some trouble, and call the two people he can count on most to bail him out, Leonard and Amy. Leonard and Amy will then take a trip to Arizona to pick up Sheldon, and hilarity will likely ensue.
As for Raj, we'll have to see if his love life will continue to get better, of if he'll fall back in to his old pattern of bad luck and depression.
A wedding in the works?
Fans are also likely to find out if Penny and Leonard will get married this season on The Big Bang Theory, or if the process will be drawn out, as the couple has always been a little aloof when it comes to major commitment.
What do you think about the latest Big Bang Theory season 8 spoilers? Tweet us @OMGNewsDaily or leave a comment below.