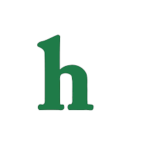 The Big Bang Theory season 8 could shape up to be the biggest in the show's history. After the final two episodes of season 7 in which Penny and Leonard got engaged, and Sheldon took off on his own, anything could happen. Let's explore it, shall we?
The Big Bang Theory season 8 spoilers: Will we see Penny and Leonard's wedding?
Season 8 could show Penny and Leonard's actual wedding, although with three whole seasons confirmed left of the show, execs may decide to take it slow, and just show the wedding planning aspects of the big wedding.
While there are plenty of funny moments that can come of Penny and Leonard's wedding on The Big Bang Theory, one big one stands out as their bachelor and bachelorette parties.
Hilarious wedding themed episodes in store for season 8?
The episodes featuring those scenes, if there are any, should be hilarious. Meanwhile, while Leonard may pick Sheldon to be his best man, Penny may have a harder time choosing between Bernadette and Amy as her maid of honor. Since Amy was Bernadette's maid of honor, maybe Bernadette will be Penny's, and then if Amy ever marries Penny could serve as Amy's maid of honor. (Come on, just like Monica, Phoebe, and Rachel worked out on 'Friends!')
We're expecting at least some funny wedding themed episodes, if not the actual wedding in season 8.
Do you think Penny and Leonard will get married in The Big Bang Theory season 8? Tweet us @OMGNewsDaily or leave a comment below.