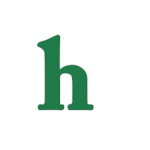 The Big Bang Theory season 8 is highly anticipated among fans. As a huge ratings grabber for CBS fans are wondering what will happen to the lovable nerds and the girl next door in the upcoming season.
The Big Bang Theory season 8 spoilers: Lisa Kudrow as Penny's mom?
Spoilers for season 8 reveal that former "Friends" star Lisa Kudrow could be joining the cast as Penny's mother, a character who would need to be cast as Penny will likely be planning her wedding to Leonard during the season.
"I don't know what they're going to do, but I have always thought – and I hope this doesn't offend her (Lisa Kudrow) because I know she's super young, though we know Penny's mom got knocked up very early, — that Lisa Kudrow would be so perfect. I've said that for years. I think it would be hilarious, plus I'm a huge fan of hers, so it's a selfish wish," Kaley Cuoco-Sweeting who plays Penny on The Big Bang Theory recently said.
Kaley Cuoco loves the idea!
We agree with Kaley. Lisa Kudrow would be amazing in the role of Penny's mom, but what will we call her? Mrs. ? (Fans know that Penny's last name has never been revealed on the show.)
We're looking forward to seeing Penny and Leonard's wedding plans during The Big Bang Theory season 8.
What do you think about Lisa Kudrow playing Penny's mom in The Big Bang Theory season 8? Tweet us @OMGNewsDaily or leave a comment below.