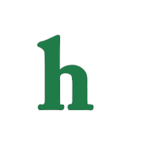 Could Penny and Leonard be getting engaged on "The Big Bang Theory" season 7? The couple will reportedly taking a big step before the season ends, leaving us wondering if they'll be a huge cliffhanger in the May 15 finale.
'Big Bang Theory' season 7 spoilers: Penny and Leonard engaged?
Fans know that Penny and Leonard's relationship has been rocky to say the least. Leornard has proposed to Penny, and then Penny has drunkenly proposed back, and it's never ended well,  but something big may be in store before season 8.
New reports suggest that Penny, who has been re-evaluating her life choices all season long may be ready for a bigger commitment. This could all go down in the season 7 finale of "The Big Bang Theory," and fans are so excited.
Big things coming for 'Big Bang Theory' couples?
It's been a real season of growth for both Penny and Leonard and Amy and Sheldon so hopefully fans won't be disappointed at where their storylines are headed. However, we can't help but wonder how Sheldon would react if Leonard and Penny did get engaged and later married. Would he be forced to rely on Amy even more?
Meanwhile, we're still hoping for a future storyline where Howard and Bernadette have a baby, and Raj finally gets a girlfriend that really fits in with the gang. Thankfully, we know there's at least 3 more seasons of the show in the future!
What do you think of the possibility of Penny and Leonard getting engaged on "The Big Bang Theory" in season 7? Tweet us @OMGNewsDaily or leave a comment below.