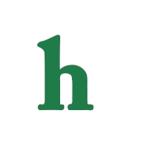 The Big Bang Theory season 7 finale is set to be a big one. Penny and Leonard, who got engaged in last week's episode, are ready to tell their friends and family, but there's one problem – Sheldon.
The Big Bang Theory season 7 recap: 'The Status Quo Combustion'
While everyone is happy that the longtime on again, off again couple are finally planning to tie the knot, Sheldon will prove to be a difficult sell.
Leonard and Penny will need to work out future plans for living together, where they'll live, and how to take care of Sheldon's needs that Leonard's been doing for years.
Perhaps this will be a reason for Sheldon to start depending on Amy a bit more, and maybe the couple the gang likes to call "Shamie" will even take the next step in their relationship by moving in together.
We can't wait to see how Sheldon reacts to Penny and Leonard's engagement news on tonight's all new episode of The Big Bang Theory.
The Big Bang Theory recap: May 15, 2014
Penny and Leonard tell their friends that they are engaged, and get a warm response, but when Raj tells them he had sex with Emily, they all whoop it up in happiness.
Now that the pair are thinking marriage officially they have a lot of things to figure out. The biggest one is where they'll live.
Leonard suggests that Sheldon move out, and he has a fit realizing that he won't live with Leonard anymore. Sheldon is also upset because the university won't let him change his field of study, so he seeks comfort with Amy. Amy tells him that he may like living alone, and if not they could live together, but he quickly shoots her down.
Sheldon runs off and heads to the comic book store only to find that it's been badly destroyed by a fire. Stewart tells him his life is falling apart, but Sheldon can only think of his problems.
Meanwhile, Howard and Bernadette can't keep a nurse for Howard's mother, so they consider taking their vacation time to care for her. Later, Howard hires Stewart as his mother's nurse so that he has a place to stay and can earn some money.
Sheldon decides that he needs to get away because everything is overwhelming. He heads to the train station where Penny and Leonard find him and urge him to come home.
Sheldon refuses to come home and tells them he needs to get away and think about things. Penny tells Leonard that she thinks it will be for the best that he goes out on his own for a while, and he leaves.
Are you a fan of
The Big Bang Theory
? Tweet us
@OMGNewsDaily
or leave a comment below.