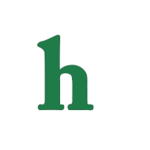 Carol Ann Susi, the voice of "The Big Bang Theory" character Mrs. Wolowitz, has died. Susi, 62, passed away on Tuesday after a short battle with cancer.
'The Big Bang Theory' actress Carol Ann Susi dead at 62
"The Big Bang Theory family has lost a beloved member today with the passing of Carol Ann Susi, who hilariously and memorably voiced the role of Mrs. Wolowitz," a statement from Warner Bros. Television, CBS, and The Big Bang Theory  producers read.
"Unseen by viewers, the Mrs. Wolowitz character became a bit of a mystery throughout the show's eight seasons. What was not a mystery, however, was Carol Ann's immense talent and comedic timing, which were on display during each unforgettable appearance. In addition to her talent, Carol Ann was a constant source of joy and kindness to all. Our thoughts and deepest condolences are with her family during this time, and we will miss her greatly," the statement continued.
Susi's impressive TV career
Aside from her time on "The Big Bang Theory," Carol Ann Susi also spend time on very notable television shows such as "Greys Anatomy," "Ugly Betty," "That 70's Show," "Sabrina The Teenage Witch," "Just Shoot Me," and "Seinfeld."
Carol Ann Susi is survived by her brother, Michael Susi, and his wife, Connie, as well as an array of friends and family who have come to love the actress over the years.
What are your thoughts on "Big Bang Theory" actress Carol Ann Susi's death? Tweet us @OMGNewsDaily or leave a comment below.