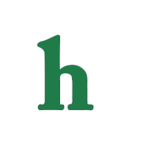 Beyonce cries during final Mrs. Carter tour stop
Beyonce cries giant crocodile tears as fans watch on as the singer performs her final Mrs. Carter show.
Fans shared the sorrow and joy as their idol Beyonce cries heartfelt tears during her last show of the Mrs. Carter World Tour in Lisbon on Thursday.
Beyonce ended her hugely successful tour with thousands of fans at the MEO Arena, following the concert that has kept her on the road for nearly a year straight.
The singer talked with fans giving a very emotional speech as she choked up and shed tears of joy and sadness thanking all her fans who have been coming out to show after show during the tour showing their love and support.
Beyonce shows respect and gratitude to fans
Beyonce said, "I want a spotlight. I want them to see me. If you all don't know, tonight makes 132 shows. Tonight is the last show of the Mrs. Carter Show. We started a year ago and I want to say this has been such a journey. In the past year, we've been through so much together. The Super Bowl, shooting the videos, all of these shows. When I first started the tour, my baby was not even walking yet. I just want you to know that I am so lucky."
Beyonce began to cry, "I'm giving y'all an ugly cry. Thank y'all again. Thank you for allowing me to have a career. And when I fall, you lift me up. When I'm hungry, you feed me. And I just want to give you my light. I dedicate this song to you."
The singer smiled, waved and finished up her final song of the tour with "XO" from her self titled album that was released last December.
Beyonce concluded her final concert with her track "XO," from her self-titled album, released last December. It is off for a much needed break and family R&R for Beyonce before she begins working on her next project.