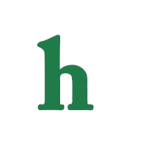 Beyonce reportedly has caught husband Jay-Z cheating on her while the two are currently on the road with their joint tour.
Beyonce and Jay-Z nearing the end
Reports reveal that Beyonce and Jay-Z's marriage is quickly coming to an end and i=that it has really hit the fan during their current tour after Beyonce found Jay-Z in his dressing room with another woman.
Divorce rumors are swirling like mad and have been ever since the infamous Jay-Z and Solange Knowles elevator fight.
Sources close to the situation reveal that their is a definite awkwardness within the tour and that Beyonce nor Jay-Z are wearing their wedding rings.
Which celebrity couple will divorce first Beyonce and Jay-Z or Kim and Kanye?
It has been speculated that the power couple will not be divorcing anytime soon because of the tour, but they are not going to be spending anytime off stage together in the near future.
They are trying to figure out a way to split without divorcing … This is a huge concert tour and they've already gotten most of the money from the promoters up front," explains a source.
Things really came to a head according to sources when,
"Jay had all these women in his room, and Beyoncé ordered everyone out. She called the women cockroaches and said they need to be fumigated. She gave death stares to every person as they filed out one by one."
"The tour is believed to be the last for Jay Z and Beyoncé after marriage counselors failed to help them get their relationship back on track during recent weeks. The couple have been putting on a united front during their tour and have been seen looking loved-up on stage, despite the rumors."
On Beyonce's bad side is not where one might want to be whether you are Jay-Z or the so called-cockroaches, maybe they both need to take a look at the elevator fight for a peek at what kind of beat down Beyonce could have learned to put down from her sister.
If and when these two head to divorce court this is going to be one epic and costly celebrity divorce.
But who will be the big winner?
So what do you think will Beyonce and Jay-Z end up divorcing after the tour?