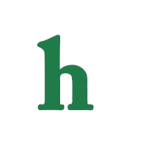 Beyonce and Jay Z reveal summer plans
Beyonce and Jay Z have officially confirmed that they will be embarking on a summer tour together beginning on June 25 in Miami.
The dynamic duo of Beyonce and Jay Z have released summer concert dates for selected cities for their highly anticipated "On The Run" concert.
The summer shows will consist of only 15 shows through the six-week concert run, and are expected to be one of the, if not the biggest selling show of the summer of 2014.
The official announcement was released Monday, April 28 and was originally supposed to be called the Mr. and Mrs. Carter Tour, but was changed to On The Run.
On The Run is a Beyonce and Jay Z's recent collaboration on JayZ's album, "Magna Carta"…"Holy Grail."
Beyonce and Jay Z's Summer 2014 On The Run Tour schedule will consist of stops beginning June 25, through August 5, 2014.
Jay Z and Beyonce Full Summer Tour Schedule:
June 25: Miami, Fla.
June 28: Cincinnati, OH
July 1: Foxborough, Mass.
July 5: Philadelphia, Penn.
July 7: Baltimore, MD
July 9: Toronto, ONT
July 11: East Rutherford, New Jersey
July 15: Atlanta, Ga.
July 18: Houston, Texas
July 20: New Orleans, LA
July 22: Dallas, Texas
July 24: Chicago, Ill.
July 27: Winnipeg, MB
July 30: Seattle, WA
Aug. 2: Los Angeles Calif.
Aug. 5: San Francisco, Calif.
Are you planning on seeing Beyonce and Jay Z's summer tour?