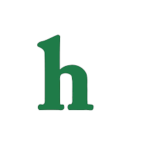 Ben Affleck admits that he's baring it all for his new movie "Gone Girl." The Oscar winner says that there is a "very brief" moment when fans will see him in all his naked glory on the big screen.
Ben Affleck does full frontal nudity in 'Gone Girl'
Of course, fans won't be flocking to the theaters just to see Ben Affleck naked, although that won't hurt. "Gone Girl" is one of the most anticipated movies of the year, thanks in part to the brilliant best-selling book that the film is based on.
Ben Affleck says that it was important to go naked in "Gone Girl" to convey the raw underbelly of his character, Nick Dunne, who is being accused of his wife's murder after she goes missing.
'Gone Girl' will leave viewers shocked and amazed
Of course many fans will compare this film to a Scott Peterson sort of situation, but it is SO much more. If you haven't read the book you'll be in for a huge surprise as there are so many twists and turns in the story that fans will be leaving the theater with their jaws on the floor.
Meanwhile, Ben Affleck is not ashamed to show off his naked body on screen, and loves to joke about how "cold" the set was the day they filmed the nude scenes of "Gone Girl."
Fans can check out "Gone Girl" in theaters on October 3, and take it from us, you'll want to see it!
What do you think about Ben Affleck doing full frontal nudity in "Gone Girl?" Tweet us @OMGNewsDaily or leave a comment below.