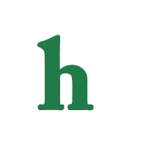 The "Batman" prequel, "Gotham" is officially coming to Fox. The network ordered a full season of the series, staring "The O.C." alum, Ben McKenzie this week. The series will star McKenzie as a young Commissioner Gordon just starting out at the Gotham police force.
'Batman' prequel 'Gotham' ordered by Fox
Officer Gordan will be forced to see the crime and evil that is happening all around him in his city, as well as mentor a young Bruce Wayne when his parents are killed.
This prequel will seemingly deal with all of Gotham's villains as well, as a young Cat Woman, Poison Ivey, The Riddler, and Penquin will all play into the show.
Will 'Batman' fans embrace 'Gotham'?
The first trailer for "Gotham" has been released, and "Batman" fans are already dying to see it. It seems that the series has the potential to become a hit with a huge following of "Batman" fans, if it's well written, and can keep the interest of the sometimes critical, and fickle fan base.
What do you think about Fox ordering the "Batman" prequel, "Gotham?" Will you watch? Tweet us @OMGNewsDaily or leave a comment below.