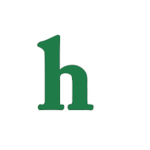 We told you first! Bradley Martin is returning to White Pine Bay for season 3 of "Bates Motel."
Bates Motel spoilers: Bradley Martin's return
Actress Nicola Peltz confirmed the spoilers that Hollywood News Daily previously reported, and that is that her character, Bradley Martin, will return to the show.
Nicola Peltz confirmed that she was "going back" to "Bates Motel" and that she was "excited" about returning to the series.
Meanwhile, we believe that Bradley Martin's return will cause some problems in Norman's life.
Bates Motel season 3 to be the best yet?
As Norman was semi-obsessed with Bradley in season one, and even had a one night stand with his popular classmate, she seemed to have eyes for his big brother, Dylan, who lost his love interested at the end of season 2, so could be on the market for a new girlfriend.
Meanwhile, if Norman is still interested in Bradley, that could cause problems between him and Dylan, as well as Emma, who is so obviously in love with Mr. Bates.
In addition to the Dylan and Emma concerns, Norman will have to deal with "Bates Motel" owner, and his mother, Norma Bates, who always seems a leery of whoever her son is dating at the time.
Of course there is one big question about Bradley's return, and that is if she'll be fingered for murder. "Bates Motel" fans may remember that Bradley skipped town with the help of Dylan and Norman after killing her father's boss, the drug dealer who had him murdered.
What do you think about Bradley Martin returning to "Bates Motel" in season 3? Tweet us @OMGNewsDaily or leave a comment below.