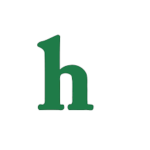 "Bates Motel" fans have come to love the character of Emma, played by Olivia Cooke, but in season two there was a bit less of Emma than the fans would have liked. Thankfully, that all seems to be changing in season 3.
'Bates Motel' season 3 spoilers
According to reports, "Bates Motel" season 3 will feature more of Emma's character, and possibly explore a real romance between Emma and Norman, which should thoroughly agitate his mother, Norma, with whom he has a very co-dependent relationship with.
Is an Emma and Norman relationship on the way?
"Again, this is sort of dictated by the characters, [but] it feels like Emma is going to be really seen by that family in order for her to not leave, she needs to become really a part of it in a real way, be more on the inside. How that will play out exactly – if that means a romance with her and Norman, her becoming closer to Norma – that isn't nailed down yet, but definitely the idea of her becoming more of an intimate player with the family is on the table and it's the right time for it. She's great," executive producer Kerry Ehrin told Entertainment Weekly.
So if you've been waiting for that Emma/Norman romance to finally brew, it may happening when "Bates Motel" returns to A&E for season 3.
Do you want to see more of Emma in "Bates Motel" season 3? Tweet us @OMGNewsDaily or leave a comment below.