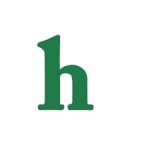 It's been a dramatic season for the Bates family on "Bates Motel," and it will all come to a boil in the season 2 finale.
'Bates Motel' season 2, episode 10
Last week Norman was kidnapped by Nick Ford's guys, and finally remembered that he is the one who killed Miss Watson.
Meanwhile, Dylan got into a violent fight with Nick, and killed him. Norman pushed George away, and found out about Norman's sexual relationship with Miss Watson.
'Bates Motel' recap
Norman is still in the box that Nick's guys put him in. Sheriff Romero sees Dylan running across a field.
Dylan tells Romero that he killed Nick Ford, and that he has Norman, but he doesn't know where. They head to Nick's home, where Romero finds one of his men ransacking the place. He tells Romero where to find Norman and he and Dylan rush to save him.
Norman is admitted to the hospital, and Norma hurries to meet him, worried sick. Dylan tells his mother that he found Norman. "I love you Dylan. I love you so much," she tells him, and he leaves to find the doctor, obviously uncomfortable with his mom's show of affection.
Norman tells his mom that he had dreams/memories of Miss Watson, and she tells him to forget about them.
Norman comes home from the hospital, and Emma asks questions about his condition. Norma blows her off, and tells Norman that Emma is quitting because she feels left out of their lives.
Norma goes to the grocery store, and runs into Christine, who is very upset about what Norma said to George. "You are a train wreck. Don't talk to me anymore," she tells Norma, adding that the mayor is coming to their house for dinner, and hopefully Norma will be booted from her city council position.
Norman tells his mom about the DNA, which she already knew. "You slept with her. You didn't kill her," she says. "I think I did," Norman said.
Norman says he remembers killing Blaire Watson, realizing that he does bad things when he blacks out. Norma won't hear of it, and shuts him down yet again.
Later, Norman sneaks into his mother's room and finds a gun, which he takes.
The next day Romero tells Norma that he's already scheduled Norman's lie detector test, and that he won't rest easy until he knows the results.
Norman and Emma share a nice moment, where they confide in each other. Norman tells Emma about Caleb being Dylan's father, and asks her to stay on at the motel.
Jody tells Zane that Dylan killed Nick Ford, and that he needs to come to her house to talk as Romero and Dylan listen in.
Norman is trying to make amends with those close to him, as well as get his things in order, seemingly thinking of committing suicide.
Zane arrives at Jody's house, but the lights go out. Romero takes off to investigate, and Jody searches for a gun, finding a knife. She cuts Zane, and he guns her down, then points the gun at Dylan as Romero sneaks up behind him and then kills him.
Romero and Dylan devise a plan about what happened to Nick, Jody, and Zane, which doesn't involve Dylan at all.
Romero tells Dylan he needs to take over the business and run it so that everyone can live together peacefully.
Dylan meets Norma, who tells him that Norman thinks he killed Blair Watson. She turns to her eldest son for help, and tells him that she bought tickets to Montreal and wants all three of them to flee so that Norman doesn't go to prison.
Norma tells Dylan that she's sorry for how she's treated him, and that he's a miracle for being such a good person after coming from a bad situation. They hug and share a sweet moment.
Dylan tells Norma she can't leave town, and that if Norman really did kill Blaire Watson, then he needs help and protection for his actions, and urges her to make Norman take the polygraph test.
Norma returns home to find Norman gone and a note on her bed. She immediately begins to worry about her son and takes off to find him.
Norman has his mother's gun and is headed into the woods. Norma tries to stop him and he runs away from his mother, but stumbles and falls.
Norma catches up to him, and he pushes her off, pointing the gun at her. "I am going to do this, and you're not going to stop me," he tells her adding that he doesn't want to hurt anyone.
Norma takes the gun from her son, and finally tells him what happened the day his father died. She assures Norman that she'll be by his side, and promises to figure things out. "Alright, mother. You win," he says.
It's time for Norman to take the polygraph test, and Norma and Dylan are right there with him for support.
As Norman answers the questions truthfully, when he's asked if he killed Miss Watson his mother enters his mind, saying she's the one who killed Blaire Watson.
When Norman is asked if he killed Miss Watson, he says no, and passes the polygraph. He's off the hook again it seems, but his delusions are getting worse.
What did you think of the "Bates Motel" season 2 finale? Tweet us @OMGNewsDaily or leave a comment below.