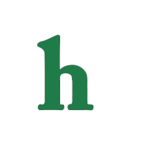 "Bates Motel" fans are still reeling from last week's episode of the hit A&E show, in which Dylan found out his mother's brother, Caleb, was also his biological father.
'Bates Motel' season 2, episode 4: "Check Out"
This week in the episode titled "Check Out," Dylan will explore his bond with Caleb, and question his loyalty to Norma and Norman.
Meanwhile, Norma isn't concerned with Dylan as her new friend Christine introduces her into the White Pine Bay social scene further.
However, Norman is worried about Caleb's presence, and could do something irrational because of his anxiety.
Romero will also find himself caught in the middle of Zane's war with a rival drug family.
How will it all go down tonight on "Bates Motel" season 2, episode 4 titled "Check Out?" Come back after the show for a full recap, which will be posted below.
'Bates Motel' recap: Dylan has meltdown, Norma has a breakdown, and Norman goes full on 'Psycho'
Emma wakes up next to the drug dealer who gave her the pot brownie, only to find Dylan passed out in his truck and unresponsive.
Emma wakes up Norman to help her with Dylan. The two drag him in to a motel room to sleep it off, and Norma finds them, and takes care of Dylan.
Norma goes to find Caleb to confront him, but can't get up the nerve to face the man she claims raped her.
Dylan accuses Norman of knowing Caleb was his father, and feels like an outsider in the family. Dylan then hints to Norman that Norma knows something life changing about him as well, meaning that he killed his father.
Dylan goes out for a little work, and runs into Caleb, whom he immediately confronts about the rape.
Dylan tells Caleb he's his son, but Caleb doesn't believe it. Caleb then gives Dylan his money back, surprising him.
Later, Norma gets a call from Christine who invites her out, but she refuses as she's still reeling from Caleb's presence. Norman tries to comfort his upset mother.
Christine shows up at Norma's house and dresses her up for a night on the town, and tells her she needs to "get back out there."
Later, she goes out on a date with Christine's brother, George.
Cody comes into the motel and yells and Norman for being a no-show for building sets for the play. When he finally shows up he tells Cody he's having family problems, and about how much he loves his mom.
Cody offers to help Norman get rid of Caleb. She gives him a tire iron to scare Caleb out of town, but he can't go through with it.
While on her date, Norma is upset by talk of the new bypass, and George takes her home.
Sheriff Romero seeks out Zane to warn him about his reckless behavior. Later it's seen that someone has set fire to Romero's house.
Dylan tells Norma he's moving out, and reveals to her that Caleb denied raping her.
Dylan accuses Norma of using per pregnancy to get away from her house, and making her boyfriend think he was the father so he'd marry her. The two fight as Norman listens, and Dylan storms out leaving Norma in tears.
Caleb is packing to leave as Norman knocks on his motel room door to confront him.
Caleb pushes him, and has a psychotic episode with Norma's memories. Speaking as Norma he tells off Caleb and comes at him with a knife. Caleb hits Norman and leaves him unconscious in his room.
Later, someone calls Cody to come pick up Norman who is in his weird black out like trance.
Are you a "Bates Motel" fan? Tweet us @OMGNewsDaily or leave a comment below.