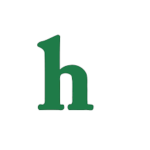 "Bates Motel" is back for the last episode before the season 2 finale, titled "The Box."
'Bates Motel' season 2, episode 9 — 'The Box'
Norman was attacked in the final seconds of the previous episode, and now we'll get to see the fallout from that.
According to the synopsis for the episode reveals that Norma will desperately try to get in touch with Norman, and it seems that Nick Ford could be behind Norman's kidnapping.
Photos from the episode show Norman tied up in some sort of small location, like a crawl space under a house, or small cellar.
It seems Norma will turn to Dylan for help, and as he's already got the green light from Jody to kill her brother, Zane, because of his reckless behavior, Dylan may have to murder yet another person to save his brother.
In addition, Norman's kidnappers will also find Miss Watson's pearls, and newspaper clipping, in his pocket. So, if Nick Ford is behind the abduction he won't be happy to find out Norman had something to do with the murder of his former love.
Come back after the show airs for a full recap of the episode, which will be posted below.
'Bates Motel' recap: April 28, 2014
Norman is taken hostage by Nick Ford's men and thrown in a metal box in the middle of the woods.
Norma comes home from her night of love making with George to find Norman is gone, and immediately becomes suspicious.
Sheriff Romero tells Norma he needs to speak to Norman she tries to blow him off, but gets a phone call from Nick tell her they have his son, and the only way to get him back alive is to have Dylan kill Zane.
Norma rushes to see Dylan, and tells him what's going on. He tells her it won't be easy, and she pushes him to do whatever he has to to get Norman back.
Dylan goes to see Jody, who tells him where Zane is hiding, but when Dylan arrives he's there with armed men, and tells Dylan he better not choose Jody's side over his.
Nick's men come to feed Norman and he tries to escape by running into the woods. The men tackle him to the ground, and Miss Watson's pearls, along with the newspaper clipping falls out of his pocket. They take the evidence to Nick.
Romero tells Norma that Norman's DNA was found at the Blaire Watson crime scene, and she's destroyed. Finally, she tells the sheriff that Norman's been taken by Nick Ford so that Dylan will kill Zane.
George comes by to see Norma, who's had a terrible day, and tries to kiss her. She rejects his advances, and the two get into a fight that leads to George speeding away.
Meanwhile, Emma knows some bad stuff is going on, but nobody will tell her anything. She's upset because she felt like part of the Bates family, and tells Norma she's quitting.
Norman is out in the box all alone and going in and out of his trance state. Finally, he remembers that he's the one who killed Miss Watson after having sex with her.
Dylan goes to see Nick and tell him the situation. Nick is upset that Dylan didn't kill Zane, but Dylan tells him Zane's location. Dylan knows Nick is going to kill him, and the two men fight, ending with Dylan killing Nick with a fireplace poker.
Are you a "Bates Motel" fan? Tweet us @OMGNewsDaily or leave a comment below.