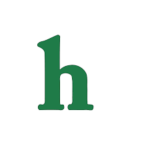 "Bates Motel" is back for another creepy and drama filled episode on Monday, April 14, 2014, and we've got all the details.
'Bates Motel' season 2, episode 7 — 'Presumed Innocent'
In season 2, episode 7 titled "Presumed Innocent," Norma will find her faith in Norman tested and begin to question her son.
Dylan will be threatened by Zane when he is on the warpath for revenge, not knowing that his own sister has taken a liking to Dylan.
Meanwhile, Romero will examine new evidence he receives in the death of Miss Watson, will he link her death back to Norman?
Cody and Norman's friendship reaches its breaking point after Norman's violent outburst with Cody's father.
Things are more than tense during this episode, and we'll be here to recap it all. Check back after the show for a full recap, which will be posted below.
'Bates Motel' recap
Norma is frantically searching for Norman after their fight, and leaves him a voice message hoping to talk out their issues.
Norman is being taken to the police station after his violent fight with Cody's dad, which left him dead at the bottom of the staircase.
Norma is surprised at the amount of work that comes with her seat on the council as well as the fact that she has an office at city hall.
Norma meets a councilman who points out the coincidence that she took Lee Berman's seat after his death as Sheriff Romero interrupts the meeting. He takes her outside and tells her something happened to Norman, and that Cody's dad is dead.
Norma rushes to the police station with Romero as Norman is booked at the station. They take his DNA and mug shots.
The police explain to Norman that accidents need to be investigated, and they are taking evidence from him to figure out what really happened.
Remo tells Dylan he knows he's sleeping with "the boss," Zane's sister, Jodi. Zane tells Dylan he's got some guys to do a job, but that it's "not his concern."
Emma shows up at the police station to check on Norman and Norma. Norma hugs her and tells her she's a good girl for helping them.
Norma is getting upset when she doesn't get to see Norman, and when she finally is granted access she's upset to see her son beaten and in jail.
Norman tells Norma the whole story of what happened with Cody's dad, and Norma warns him not to tell the cops about his blackouts. Norman senses that his mother doesn't fully believe his story, and Norma is angry when Romero questions Norman without her in the room.
Norman tells Romero what happened at Cody's house, and Norman finds out that Cody will go live with her sister in Indiana. Romero seems sympathetic to Norman's situation. Norma is worried and sees George come through the doors. Norma tells George what happened, and he reassures her that it will be okay.
Meanwhile, Dylan is spying on Zane to try and find out what he's up to as he's promised Jodi that he'd keep an eye on the situation without Zane knowing he's running things. Zane tells Dylan he knows Jodi told him to watch his back, and that Dylan should watch out when it comes to sleeping with his sister.
Norma sees Cody at the police station and follows her in to the bathroom. Norma begs Cody not to tell the cops about Norman's blackouts.
Emma meets with Dylan to tell him about what's going on with Norman. Dylan tells Emma he knows that Norman was taken down to the station.
Emma tells Dylan that he should be there for Norman, but Dylan says he and Norma only care about each other, and that he's not going to be there for his brother.
George tells Norma that he's there for her no matter what happens. They embrace as Norman walks out to see them, and seems a bit on edge by his presence.
Norman sees Cody for the first time and she doesn't speak to him, but gives Norma a devious look. Norman leaves the station to get some fresh air. Romero tells Norma they can go home. The next morning Norman asks his mother if George thinks he's a murderer. Norman calls out his mom for not believing his story.
Norman tells Emma that he was mad that Cody told her about his blackouts, and that she told his mother. Emma apologizes and the friends have a nice moment.
Norman gets a text from Cody and rushes outside to meet her. He apologizes to her, and Cody opens up about the wrath of her father. Cody tells Norman not to blame himself, and tells him goodbye to go live with her aunt. She tells him that they won't keep in touch. They kiss and Cody tells Norman to make his mother tell him what happens during his blackouts, then leaves.
Later Romero returns to the motel and tells Norma that Cody's father's death has officially been ruled an accident.
Norma runs to tell Norman the good news and finds him at the top of the stairs. He tells his mom that Cody spilled the beans about his blackouts. Norman becomes angry and wants to know what he does during his blackouts. Norma tells her son that she won't tell him for his own good. She tells him to never ask her about it again. Norman storms out of the house as Norma cries.
Zane approaches Dylan and tells him to come with he and his group, and tells Remo to go with a different group.They take the guys to a remote location where they plan to kill the same group who tried to shoot them before.
Dylan tells Zane he's not with him in his decision, and then hits Dylan in the face with his gun, leaving him lay on the ground. Remo goes with the group as Dylan only sees what's happening in flashes as he's in and out of consciousness, and struggles to hide himself in the bushes.
Romero gets a call that Norman's DNA matched the semen sample in Miss Watson that they couldn't identify.
Are you a "Bates Motel" fan? Tweet us @OMGNewsDaily or leave a comment below.