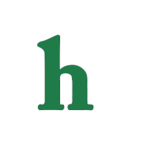 It's Monday, April 7, and that means a new episode of "Bates Motel." This week's episode, titled "Plunge," is set to be one of the most dramatic yet, and an unexpected character may end up in trouble.
'Bates Motel' season 2, episode 6 — 'Plunge' synopsis
According to the synopsis for "Bates Motel" season 2, episode 6, Dylan will dive deeper into the drug business when he's asked to manage an explosive situation just after a drive by shooting attempt, and getting hit with a car.
Meanwhile, Norman and Norma's relationship is threatened by a secret, but which one? Could it be that Norman killed his father, or that he may have killed his teacher, or that Norma's been spending time with Nick Ford? There are so many Bates family secrets!
However, the Bates' aren't the only ones in trouble this week. Emma, who's been dating a hunky drug dealer, will find herself in a dangerous situation.
We're so excited for the new episode, which we be fully recapped below after the show airs, so check back!
'Bates Motel' recap — 'Plunge'
Norma finds out that Norman's been drinking with Cody, and they have a heated exchange about responsibility, and Norman getting his driver's license.
Dylan is getting released from the hospital and Zane's sister is there to pick up him. She takes him to her house in a remote location, and tells him he'll be staying there until the shootout blows over.
Norma rushes off to see Nick Ford to talk to him about Lee Berman's death, which he calls "convenient," and she becomes suspicious. Norma tells Nick she doesn't want to work with him anymore.
Christine comes to see Norma at the motel, and tells her that she should replace Lee Berman. Christine tells Norma that George will come and help her prepare to try and get the seat on the board.
Cody is still hooking up with her cute new drug dealer boyfriend, and they make plans to go for a drive later. She runs into Norman who is waiting for Cody to come pick him up.
Norma sees Cody pull up to pick up Norman and runs after them. She tells Cody not to encourage Norman to drink for medical reasons.
Cody wants to ditch play practice, but Norman doesn't want to. Cody stops at her house to pick up alcohol when her dad comes home unexpectedly. Norman and Cody hide in the closet.
Norman has a flashback of being in the closet with Norma as a child, whose telling him she won't let anyone hurt him. Are they hiding from his father? Cody helps bring Norman back from his blackout/trance and they leave her house.
Cody tells Norman that her dad isn't always mean, and that they like to watch TV together and make jokes, but that he's not a happy person.
Cody and her boyfriend see Norman and Cody making out by the river, and while it's awkward for Norman and Cody the gang decide to hang out together.
Norma asks Romero about getting the seat on the board, and he tells her she's not likely to get it.
Romero tells Norma that at night if she has her light on in the bedroom he can see right through her curtains. Has he been watching her?
Norman, Emma, and their dates go swimming in the cold water, and Norman has some good old fashioned fun, which is rare for him.
Emma decides to jump in the water, but when she hits the cold water she doesn't come back up for a while. Norman rushe out to get her, and she puts her oxygen back in and begins to cry, scared.
Norman goes crazy on Cody, blaming her for almost killing Emma by encouraging her to jump in the water.
George visits Norma to help her prepare for her meeting about the seat on the board.
Zane's sister tell Dylan how her family got started in the weed business, which started with her parents, who are now both dead. She shows him where they grow the plants, and the two bond.
She asks him to watch over Zane so he doesn't do anything stupid, and run things without letting Zane know that he's running things. Later, the two make love.
The next day Emma thanks Norman for helping save her, and he apologizes for overreacting.
Norman seems jealous when Norma mentions that George helped her prepare for the meeting.
Norma meets with the mayor, who tells her that Christine and her husband are pulling for her, and that Nick Ford also put in a good word for her.
Cody stops by the motel to apology to Emma, who has no hard feelings. Cody asks Emma if Norman is alright after his outburst, and reveals that he's been blacking out. Cody is worried that Norman may need help, and tells Emma because Norman trusts her.
Later, Norma gets a call that she's won the seat on the council as Norman gets ready to take his driver's test.
As Norman gets ready to take the test, Emma calls Norma and tells her that Norman has been having blackouts, and that Cody was the one who told her.
Norma rushes over to stop Norman's driver's test and tells the instructor that he's been having blackouts. The instructor says he cannot get a license if he's been blacking out, and can reapply in 3 years if there's no reoccurrence.
Norman is furious and grabs the wheel from Norma telling her to pull over, and let him out. "Leave me alone mother," he tells her, adding that he's not a little boy and she can't keep him locked up in their house for the rest of his life. He starts walking and tells Norma to go home. She does.
Norman heads to Cody's house angry, and begins yelling, waking up her father, who is angry.
He grabs Cody violently and punches Norman in the face. Norman pushes him down the stairs, seemingly killing him.
Are you a "Bates Motel" fan? Tweet us @OMGNewsDaily or leave a comment below!