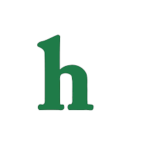 Barbara Walters has named five of her "10 Most Fascinating People" for 2014, and Taylor Swift made the cut this year.
Barbara Walters '10 Most Fascinating People of 2014′
Taylor Swift has had a huge year, and is sure to keep it rolling in to 2015. The young country/pop star recently released her new album "1989," and has everyone singing along with her hit singles "Shake It Off" and "Blank Space."
The album sold over 1 million copies in a week, and continues to dominate the charts. Meanwhile, Taylor Swift, who recently mentored contestants on "The Voice," will head out on her "1989" tour soon, but will make a pit stop in NYC for New Year's Eve, where she'll perform in Times Square.
Taylor Swift, Neil Patrick Harris, and more make the list
In addition to Taylor Swift making the list, Oprah Winfrey, Scarlett Johansson, Chelsea Handler, and former "How I Met Your Mother" star Neil Patrick Harris, all made the list as well.
However, the remaining five people on Barbara Walter's "10 Most Fascinating People" of 2014 won't be revealed until a later day, and number one is never revealed until the night of the broadcast.
It should be interesting to see who else Barbara Walters has chosen to be on her list, as the five already revealed are an interesting mix.
What do you think of Taylor Swift making Barbara Walter's "10 Most Fascinating People" 2014? Tweet us @OMGNewsDaily or leave a comment below.