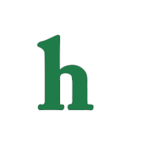 Guns N' Roses calling it quits
Axl Rose, the 52-year-old frontman of the rock band Guns N' Roses is talking retirement according to reports and the band is going to call it quits.
The "Sweet Child" hitmaker Axl Rose is getting road weary these days, could it be from decades of a hard partying, road lifestyle.
Guns N' Roses first made their debut in 1985 and were later inducted into into the Rock and Roll Hall of Fame in 2012.
The rock band and frontman Axl rose has announced that they will be calling it quits when their Las Vegas residency ends on June 7th.
Sources close to the band stated,
"Band members have been told their calendars are free following Vegas. Axl (Rose) is considering retiring and it's done. Band members and support staff were surprised when told the news and are actively looking for work."
Axl Rose ready to retire
Rose remains the only original member of Guns N' Roses these days, all of the other founding members left the group throughout the years.
The original Guns N' Roses band members consisted of Axl Rose, lead singer, Slash, lead guitarist, bassist Duff McKagan, drummer Steven Adler and rhythm guitarist Izzy Stradin.
The band source also stated,
"Axl has made enough money and wants to stop touring,"
It was also reported this week that Axl Rose has been listed out of 100 singers named as to having one of the greatest vocal ranges across different music genres and eras with a vocal range of five octaves.
For Guns N' Roses fans the band collapse is sad news, but not completely coming as a surprise given Rose's past erratic history.
Fans can get their last chance to see Axl Rose and Guns N' Roses perform at the Hard Rock Hotel & Casino between now and June 7th 2014.
Guns N' Roses is considered one of the world's best selling bands of all time selling more than 100 million albums across the globe.
What do you think about Axl Rose retiring, and Guns N' Roses splitting for good?