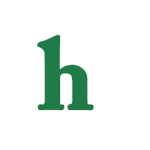 Avril Lavigne and Chad Kroeger are reportedly having marital issues that can not be fixed and are on their way to splitting up after 14- months of marriage.
Another celebrity marriage ready to bite the dust?
The September 29 edition of Us Weekly claims that the rockers marriage is over. The report reveals that Avril Lavigne and Chad Kroeger are not going to make it.
Sources close to the couple claim that Chad Kroeger has ben telling people all over Los Angeles that he and Avril are divorcing. The divorce speculation began back on August 30th when Avril Lavigne was spotted out and about sans wedding rocks while with gal pals at the Chateau Marmont.
Is the end near for rocker couple Avril lavigne and Chad Kroger?
In July Avril Lavigne tweeted about the fabulous first year-anniversary gift Chad Kroeger had given her, a whopping 17-carat diamond ring. Oddly enough it was not long after before Avril Lavigne deleted the tweet.
Another sign appear that Avril and Chad are missing in action from each other's Twitter and Instagram feeds. The rocker's combined net worth hits about $105 million dollars and if the divorce happens it could turn out to be one of the nastiest splits in the past decade.
A source close to Avril reveals that Chad treats Avril badly, claiming that he is a "jerk' and talks down to her, adding that most of Avril's close pals do not like Chad at all. This could come from a rushed relationship. Avril and Chad got engaged just one month after they recorded the duet, Let Me Go.They were married less than a year later at the Chateau de la Napoule on the French Riviera in front of 110 guests.
This is Avril Lavigne's second marriage, she was previously married to Sum 41 frontman Deryck Whibley for four years, she was also linked to Brody Jenner before her marriage to Kroeger.
At this time neither Avril Lavigne, nor Chad Kroeger have any concert tours scheduled, but Avril has been asking her 16.8 million Twitter followers to donate to the Special Olympics in honor of her 30th birthday next week. There has also not been an official announcement from either Avril Lavigne or Chad Kroeger regarding the status of their marriage.
Do you think it is splitsville for Avril Lavigne and Chad Kroeger, or will these two crazy kids work out their marital differences?