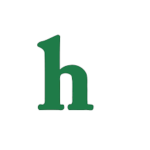 Aubrey Peeples just got some great news. She's been chosen to play "Jem," in the live-action movie reboot of the hit 1980's cartoon "Jem and The Holograms."
Aubrey Peeples cast as Jem in live-action movie
The "Nashville" star, 20, will play Jerrica Benton, a teen orphan who has a rockin' alter ego named Jem.
Aubrey Peeples co-stars, and "Jem" bandmates "The Holograms," will be Stefanie Scott, who will play Jem's sister Kimber, Aurora Perrineau, who will portray Shana, and Hayley Kiyoko, who will play Aja.
Will "Jem and The Holograms" be "truly outrageous?"
Fans of the cartoon series are pumped for this "truly outrageous" (You know what we mean if you've seen the animated series.) big screen reboot, and can't wait to hear more casting news on the film.
Meanwhile, if you want to catch up on the "Jem" series, it's currently available for streaming on Netflix, so go binge watch it or we'll call Synergy! (Again, sorry for the inside jokes!)
What do you think of Aubrey Peeples being cast as Jem in "Jem and The Holograms?" Tweet us @OMGNewsDaily or leave a comment below.