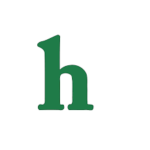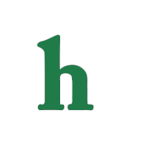 Judd sisters battle in court
Ashley Judd, 46, and sister Wynonna Judd,49, have been facing off in a nasty and difficult custody battle over Wynonna's 17-year-old daughter Grace.
The two celebrity sisters have been going round after round over who will care for the teenage Grace, in which Ashley Judd believes should be her at this time.
Grace is reportedly trying to escape her mother Wynonna Judd's alleged verbal abuse, drug and alcohol abuse that has had many negative effects on the young teen.
Ashley Judd wants custody of her teen niece
Reports reveal that the teen is so distraught by her mothers self-destruction  that she has petitioned a Tennessee court to grant temporary custody to her aunt Ashley Judd.
Reps for Wynonna Judd have stated that information in the court doc stating Wynonna was verbally abusive, using pills and booze were inaccurate.
Sources close to Ashley Judd and family have stated,
"Ashley has completely won over Gracie,
"They are basically living together as if they were mother and daughter in Ashley's home, which is adjacent to Wynonna's house."
The family source also reveals that Ashley Judd is planning on taking her niece Grace away on a vacation in the next couple of months.
"Wynonna's still very upset about what happened," the source added. "Ashley, for her part, still prays for Wynonna and attends Al-Anon meetings (for family members of alcoholics)."
Wynonna Judd is a well known country singer best known for her family duo performances with the Judds with her mother Naomi, before calling it quits in 1991, due to her mother's health condition.
Ashley Judd is best known for long and successful acting career which have included hits such as Double Jeopardy,Where the Heart Is.
Ashley is currently filming her latest project Dolphin Tale 2.
What do you think about this family feud between Ashley Judd and sister Wynonna?