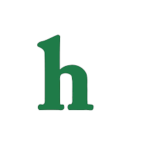 Comedy star Artie Lange rushed to hospital
Artie Lange has been hospitalized in Michigan earlier today for treatment for diabetic shock.
Artie Lange confirmed his hospitalization himself after he tweeted photos of himself wearing a hospital gown and lying in a bed.
Artie tweeted, "In the hospital outside of Detroit after going into diabetic shock. Trying to get better. Sorry for missing gigs."
Celebrity news sites reveal that since Artie Lange is currently on the road embarking on his stand up comedy tour, his radio and simulcast television show is in repeats.
Lange has been busy touring the United States doing stand-up and hosting The Artie Lange Show on DirecTV.
He currently even released a new animation bit of his interview with Major League Baseball legend Pete Rose.
Besides being a stand up comedian and radio talk show host this past Lange is a published author. In October of 2013 Artie Lange released his second best-selling book Crash and Burn.
However, Artie is best known for his time spent on The Howard Stern Show until December 2009 when a suicide attempt in January 2010 by Lange attempted suicide by stabbing himself in the abdomen with a 13-inch kitchen knife nine times and drinking bleach.
He was found on the floor of his home by his mother and taken to a local hospital where he underwent surgery then spent an eight-month stay in a psychiatric ward.
In 2011, Lange returned to radio with Nick DiPaolo to co-host The Nick & Artie Show. In January 2013, it was renamed The Artie Lange Show after DiPaolo's departure.
Lange's comedy tour schedule put on hold
Artie Lange's next scheduled live comedy appearance is set for April 19th in Los Angeles at Club Nokia, but at this time it is undetermined as to whether or not Lange will be healthy enough to honor his commitment.