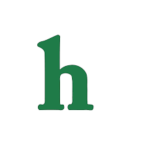 One of "Are You The One" fans favorite moments from the season was the "White Party," where the entire cast got together and got totally wild.
'Are You The One': Crazy details from the 'White Party'
However, that party was crazier than viewers got to see, and thanks to Jacy, who dished the inside story on her blog, we now know what really went down.
Jacy writes that the party was so crazy, and nearly everyone was drunk, which we knew, but what we didn't know is all the drama that went down behind the scenes. (Thanks for cutting that out, MTV!)
Jacy reveals that she and her perfect match, Scali had their first kiss that night, and she was high on her feelings for him. "We shared our first kiss and that I can remember vividly. It was perfect," Jacy said.
However, Jacy and Scali were soon separated when John decided to jump in the ocean.
Jacy, John, and Scali's love triangle drama
"Everything was perfect until I saw the producers taking John away while he was soaked wet and asking them to let him go. I immediately ran after him and completely forgot about Scali's existence. I screamed "JOOOOOOHNNN" and he looked back and screamed "Jaaaaacyyyy" It was like a movie I'm telling you. The producers stopped me, I started to cry and begged them to let me go to him and talk to him, but they would not allow it."
Jacy says that Ethan and Amber quickly calmed her down, and the party raged on, with a lot of girl on girl make out sessions!
Girl on girl make out sessions
"I layed on a white bed where Wes was sitting next to Coleysia. All of a sudden Coleysia got on top of me and we started making out for a quick few seconds.
Colesya got off and then Ashleigh got on and made out with me. Then Ashleigh got off and Shanley got on and made out with me and I was just laying there like ok… keep them coming!
None of us are lesbians just in case you were wondering, We are just open minded free spirits having fun and it is not my fault i'm a good kisser. However, we established we would not do that again," Jacy admitted.
Simone starts a fight
After the party, even more drama started when Jacy says Simone called her out, saying John deserved better. "You can already imagine, She unleashed the devil inside me."
WOW! What crazy stories from the "Are You The One" White Party. What do you think of Jacy's confession? Tweet us @OMGNewsDaily or leave a comment below!