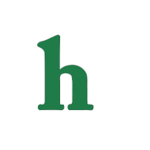 "Are You The One" star Jacy Rodriguez has dyed her hair…purple.
'Are You The One' star Jacy dyes her hair purple
The reality star, who fans watched enter a love triangle with John and Scali on the break out MTV show, is looking different these days.
While only a few people can pull off the odd colored hair look, (Katy Perry, Demi Lovato, Kelly Osbourne…) Jacy is totally rockin' it.
Ready for the reunion?
The "Are You The One" beauty seemingly dyed her hair purple after the reunion show, so we won't see the purple mane on Tuesday's final episode. However, Ms. Jacy has been tweeting up a storm and posting photos of her newly colored hair on Instagram, so we've gotten plenty of looks at it.
Meanwhile, we're excited to watch the "Are You The One" reunion on Tuesday night to see how things all ended up for Jacy and her match Scali, as well as our other favorites like Chris and Shanley.
What do you think of "Are You The One" star Jacy's purple hair? Tweet us @OMGNewsDaily or leave a comment below.