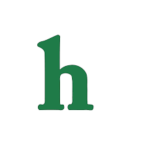 "Are You The One" star Chris Tolleson along with his friends saved a car crash victim just minutes before the vehicle burst in to flames.
'Are You The One' star Chris Tolleson saves car crash victim's life
Tolleson reveals that he was with a group of friends in Virginia Beach a few weeks ago when they came across an accident scene and discover a car that had crash into a tree and was on fire.
The "Are You The One" star, who stole our heart by falling hard for Shanley on the MTV reality show, says he and his friends races to the car and found a man unconscious in the passenger seat. (Oddly, there was no driver to be found.)
The gang pull the tree back enough so that they could open the car door and dragged the man out of the car.
Chris pulled the man from the car just before it exploded
Chris Tolleson says he and his friends heard the car begin to crackle so they continued dragging the man as far away from the vehicle as possible, and then it exploded.
Chris says a couple of his friends suffered first degree burns from the fire, while he got cut up from the tree.
What are your thoughts on "Are You The One" star Chris Tolleson saving a man's life? Tweet us @OMGNewsDaily or leave a comment below.