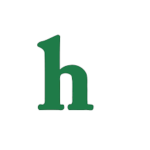 It seems that since the "Are You The One" reunion aired, Chris T. has been getting a little bit of hate online.
'Are You The One' star Chris T. talks online haters
The reality star, who was revealed to have asked his perfect match, Paige, for nude photos during a brief falling out with long-distance girlfriend, Shanley, says he doesn't mind the online trolls.
"I'm so glad I have #haters now….I can laugh plus read overly misinterpreted and constructively criticized posts," Chris Tolleson tweeted.
What's next for Chris and Shanley?
Meanwhile, as for Chris and Shanley's relationship, the couple say they love each other very much, but the distance is a huge factor.
However, if their careers take them to the same vicinity then the relationship will definitely be 100 percent on.
For now, we'll have to keep up with Chris and Shanley on Twitter, Instagram, Youtube, and through blog posts.
Don't worry, we'll keep ya posted on the fan favorite couple!
What are your thoughts on "Are You The One" star Chris Tolleson's online haters? Tweet us @OMGNewsDaily or leave a comment below.