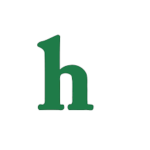 "Are You The One" star Chris S. or "Scali" as the gang calls him, got a reputation for being a bit of a player, and well, jerk, during his time on the break out MTV reality dating show.
'Are You The One' star Chris Scali plays the piano!
However, in the end he found his perfect match in Jacy, whom he called his "soul mate" during the reunion show. It seems there may be more to Scali after all.
On Thursday, the "Are You The One" hottie posted a video on his Instagram account of himself playing the piano quite beautifully.
Fans love Scali
Of course, fans went wild. "There is nothing sexier than a man who can play an instrument," one fan comment. "I'm so in love with him," another wrote.
Scali belted out K.C. and JoJo's hit "All My Life," and then the song "Listen To Your Heart" on the piano, and it was amazing.
We'd watch him do that on a reality show any day!
What are your thoughts on "Are You The One" star Chris Scali's piano playing skills? Tweet us @OMGNewsDaily or leave a comment below.