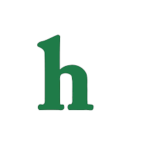 "Are You The One" season 2 fans watch a shocking episode on Monday night, as the gang finally found one perfect match in the truth booth in Paris and Pratt but were shocked at the match up ceremony.
'Are You The One' Season 2: Paris and Pratt are a match!
After winning a challenge to guess how many women each of the guys had slept with Paris obviously chose Pratt to go on her date with her.
The couple and the rest of the cast then went home to party it up in their house like they usually do, and some of the girls thought it would be fun to get drunk and run around in lingerie, Paris included.
However, Paris, obviously drunk, wasn't setting her sights on Pratt as usual. She was hanging all over John, Pratt's friend. Finally, John could take it no longer and he and Paris started making out, causing some serious controversy in the "Are You The One House."
Paris ran and told Pratt about her "mistake," and he was, of course, furious, and even confronted John about it. The next day there was an awkward tension on the couple's date, which they later talked through.
'Are You The One' on MTV: Shocking match up ceremony
Upon returning from their date, Paris and Pratt were voted in to the truth booth and found out that they were, in fact, a perfect match! This is the first confirmed perfect match for the group, and everyone was excited to find it.
Meanwhile, Christina and Brandon are angering their cast mates by continuing to hook up even though they are not a match. John is especially upset because he's interested in Christina.
At the match up ceremony, Christina choses John, and he tells her that it's her last chance to connect with him. However, the cast gets a huge shock when it's revealed that Paris and Pratt are the only match, meaning that all of the love connections in the house such aren't matches.
There are a lot of tears, and it seems that the gang is back at square one.
What did you think of this week's "Are You The One?" Tweet us @OMGNewsDaily or leave a comment below.