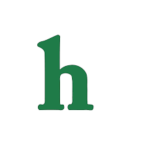 "Are You The One" season 2 is heating up. In episode two of MTV's breakout reality dating competition series, Nate and Dario both made a play for the beautiful blonde, Shelby.
'Are You The One' Season 2, Episode 2 — Nate and Dario fight for Shelby
Nate pulled a "Pratt" and decided to catch some feelings for this week's "it" girl in the house, but Nate's attention towards Shelby also caught Dario's eye, who thought he'd throw his hat in the ring for the beauty as well.
Although neither Nate nor Dario won a one-on-one date this week, that didn't stop them from flooding Shelby with attention and affection, leaving her torn about whom she should chose for the match up ceremony.
In the end, Shelby ended up choosing Dario, much to Nate's disappointment, and the gang ended up with 2 matches for week two, the same amount that they had in week one.
Meanwhile, Tyler got emotional over feeling rejected in the house, (Mostly by Alex.) and bonded with country bumpkin, Ellie, who admitted to feeling the same way, but later Ellie sets her sights on Dario, whom she believes to be the most attractive guy in the house.
'AYTO': Christina and Brandon are not a perfect match
All the while, Christina and Brandon grew closer and won a one on one date together. The gang then voted for the truth booth couple. It was between Christina and Brandon and Curtis and Briana, both couple thought they were a perfect match, and in the end it was Brandon and Christina who found themselves in the truth booth only to find out that they are not a perfect match.
Brandon and Christina were devastated to find out that they weren't each other's perfect matches, and now there may be a Chris and Shanley situation like in season 1, where the two caused controversy in the house by continuing a relationship even after finding out they were not a match.
What did you think of "Are You The One" season 2, episode 2? Tweet us @OMGNewsDaily or leave a comment below.